Rapper Tekashi 6ix9ine was beaten up by a group of men inside a South Florida gym on March 22, according to his attorney.
The musician, 26, sustained injuries that required him to be taken to hospital by ambulance, Lance Lazzaro has confirmed.
Lazzaro, attorney for 6ix9ine—whose real name is Daniel Hernandez—told Newsweek that his client was using the sauna at a gym on Tuesday evening when he was attacked.
The lawyer added that 6ix9ine tried to fight back against the attackers.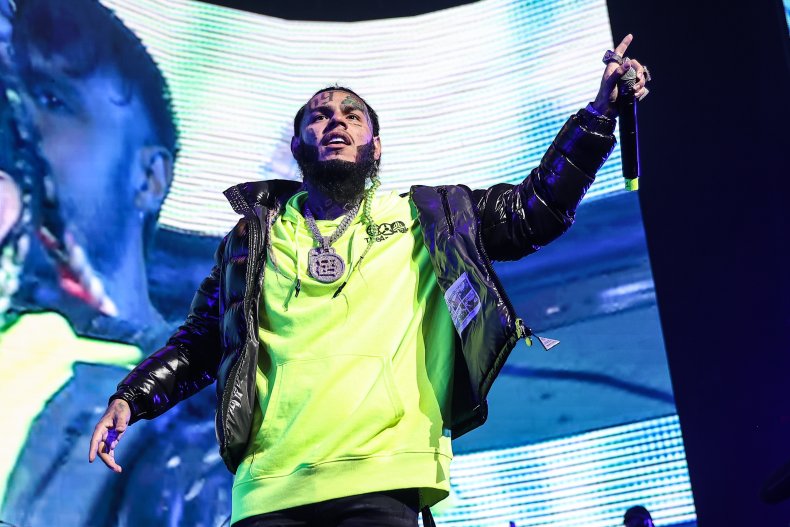 Lazzaro told Newsweek that "employees" at the gym where the incident occurred "heard the disturbance and the perpetrators fled."
"Police in South Florida were called and he was transported via ambulance to a local hospital," he added.
Newsweek has contacted LA Fitness, where the attack reportedly happened, for comment via email.
TMZ had previously reported in their coverage of the incident that "6ix9ine did not have security with him at the time of the attack."
In April 2020, "Gummo" hitmaker 6ix9ine was released early from jail due to fears over that his chronic asthma made him vulnerable to the coronavirus.
The rapper had been serving time after pleading guilty to multiple counts of racketeering, firearms offenses and drug trafficking in relation to his involvement with the Nine Trey Bloods gang.
He received a shortened prison sentence after he cooperated with federal officials to imprison his associates.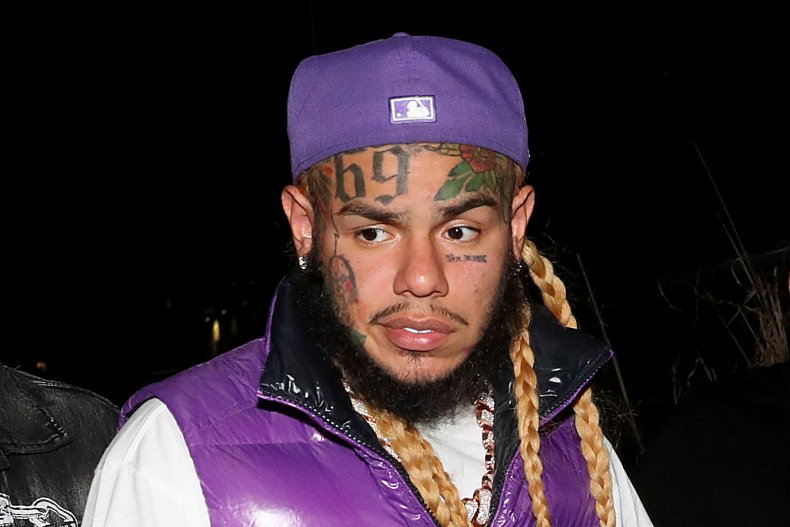 6ix9ine was released from prison and into home confinement. His home confinement then ended on August 1, 2020.
Several Twitter users have speculated that it was 6ix9ine's cooperation with federal officials that led to him being beaten up on Tuesday.
There has been no confirmation of this from 6ix9ine, Lazzaro, or the assailants, but, nevertheless, social media users have suggested this could be why, calling 6ix9ine a "rat."
"They finally stomping out the rat," wrote one Twitter user, alongside a rat emoji.
As another posted: "They beat the pants off 6ix9ine rat ass."
A third user wrote: "They finally caught the rap rat 6ix9ine lacking, no way LMFAOOO," along with a video that appears to show 6ix9ine walking through a gym with a bloodied face.
Lazzaro told TMZ that, following the gym attack, he plans to "make sure 6ix9ine gets the protection he clearly needs."
Newsweek has contacted the Florida Department of Law Enforcement for comment.
TMZ has published a photo of 6ix9ine that they say was taken from the hospital after the gym incident.
Gashes and swelling can be seen on his face, and TMZ added that the star has also suffered injuries to his jaw, ribs and back.
6ix9ine, who has collaborated with Nicki Minaj in the past, release his second studio album TattleTales in September 2020.
His last single was the song "Giné", which he released in April 2022.
6ix9ine is no stranger to controversy and has had public feuds with celebrities like Ariana Grande, Justin Bieber and 50 Cent in the past few years.
He has also faced accusations of domestic abuse from his daughter's mother, Sara Molina, and in a September 2020 interview with The New York Times he admitted to having "physical fights" with his former partner.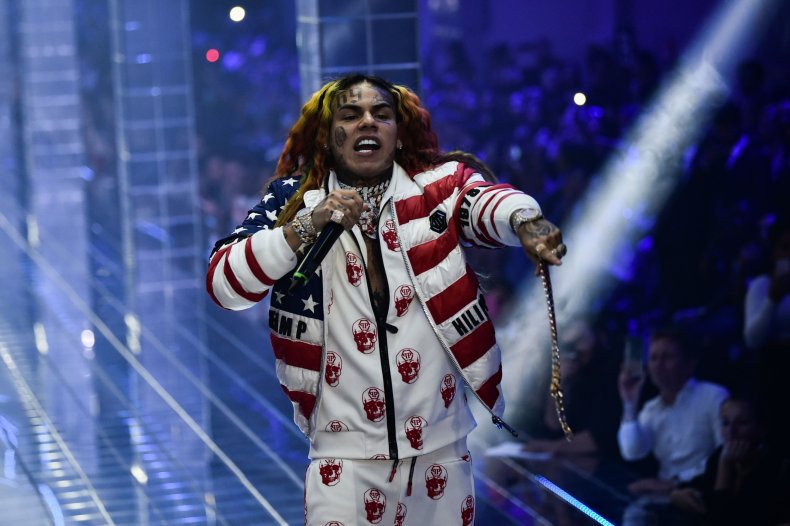 A number of social media users have voiced their support for the musician in the wake of the news about his injuries.
"I know he's a rat but I feel bad for 6ix9ine after seeing that video of him getting his a** beat. Dude has to live his whole life with eyes in the back of his head. That's sad," wrote one fan on Twitter.
"Am i the only one who feels bad for 6ix9ine ?" asked another Twitter user.
Update, 3/22/23, 8:20 a.m. ET: This article was updated with comments from attorney Lance Lazzaro.