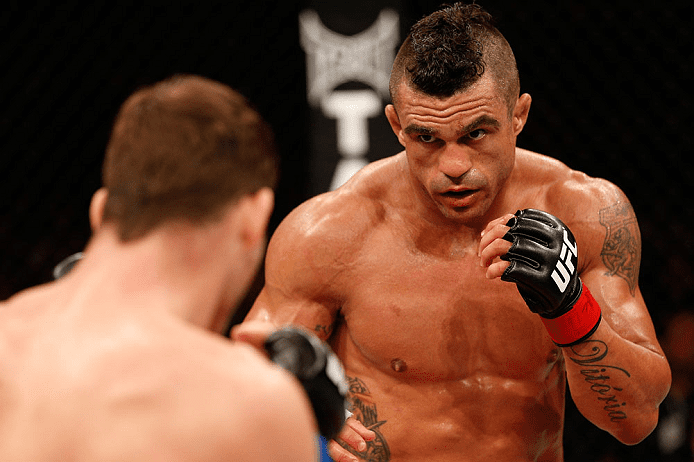 Oscar De La Hoya's proposed return to the boxing ring will have to wait a little while longer after the former world champion fighter was forced to pull out of his scheduled bout with former UFC fighter Vitor Belfort over the weekend.
'The Golden Boy' has been replaced in the fight by another combat sports relic in Evander Holyfield, but the Triller-promoted fight has fallen foul of the California Athletic Commission who have refused to sanction the bout and prompting organisers to switch the September 11 fight to Florida.
"Heavyweight fights are always the most exciting clashes, and this is a heavyweight fight between two true warriors," Triller's Ryan Kavanaugh said to ESPN.
"We really wish Oscar a speedy recovery, he's a champion and a warrior," he added. "We know he'll fight this and win. We look forward to seeing him in the ring on the anniversary of Fight Club's launch, while also confirming the CSAC wouldn't sanction Belfort vs. Holyfield, which meant the event had to be shifted to Florida."
Holyfield, meanwhile, hasn't fought in the ring since 2011 and had been expected to make a comeback against Ireland's Kevin McBride but 'The Real Deal' filed legal papers against Triller recently alleging that the promotion failed to book Holyfield in promised fights, potentially leading to further upheaval in the coming days.
"I've been training hard for months and it looks like another cancellation," said Holyfield on Instagram recently. "That doesn't stop my determination or what God has planned for me.
"No matter who I fight or who the promoter is in the future, I promise my fans I will step back in the ring at least one more time before I lay my gloves to rest for good. I thank my fans for always standing by me no matter what," he added.
comments