Two police dogs in Florida are recovering from gunshot wounds after an armed carjacker fired at them and their human handlers last week while the thief fled in a stolen minivan. The tenacious K-9s, named Ax and Endo, continued to chase their attacker through the night and ultimately chewed on him until authorities subdued him. He had shot both dogs, nearly three hours apart, and police had shot him.
"There is no doubt that K-9 Ax and K-9 Endo took bullets that were meant for my deputies," Sheriff Mike Chitwood said after a pair of shooting incidents that bookended a chase which began before midnight on Sept. 10 in Volusia County, on Florida's Atlantic coast.
Police received a call reporting a carjacking during a Lyft ride in a white Kia Sedona minivan. The suspect waited until the ride was over to pull a gun on his driver, who he forced out of the vehicle, according to a police report.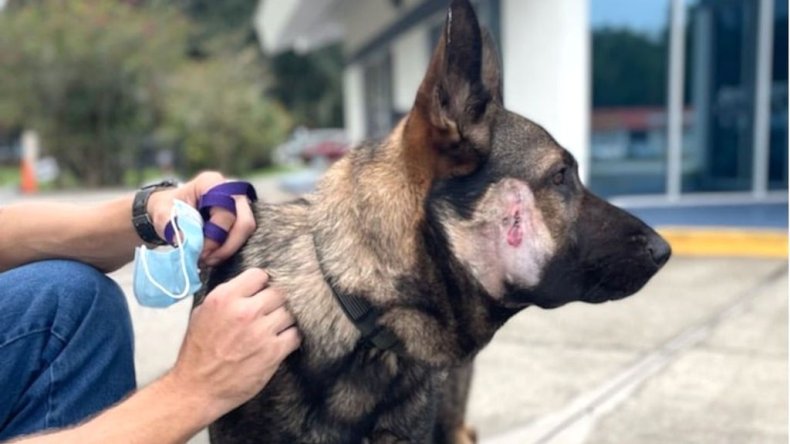 Investigators later found the minivan abandoned near a wooded area. A foot chase followed after a man was spotted nearby, the report says, and then the shooting began.
"Two Volusia Sheriff's Office K-9s are recovering from gunshot wounds after an armed carjacking suspect hiding in the woods in Deltona opened fire on them in two shootings over the course of about two hours early this morning," the sheriff's office said in a statement.
The suspect, according to a police report, was 21-year-old Shedrick Singleton Jr. Sheriff's deputies had closed in on Singleton, and returned fire at around 2:20 a.m., after he shot at them. Ax was shot on the side of his face. Endo, was shot in the paw and the chin.
Singleton was transported to Central Florida Regional Hospital in Sanford, Fla with life-threatening injuries. He faces multiple felony charges including armed carjacking and using a deadly weapon against a police dog.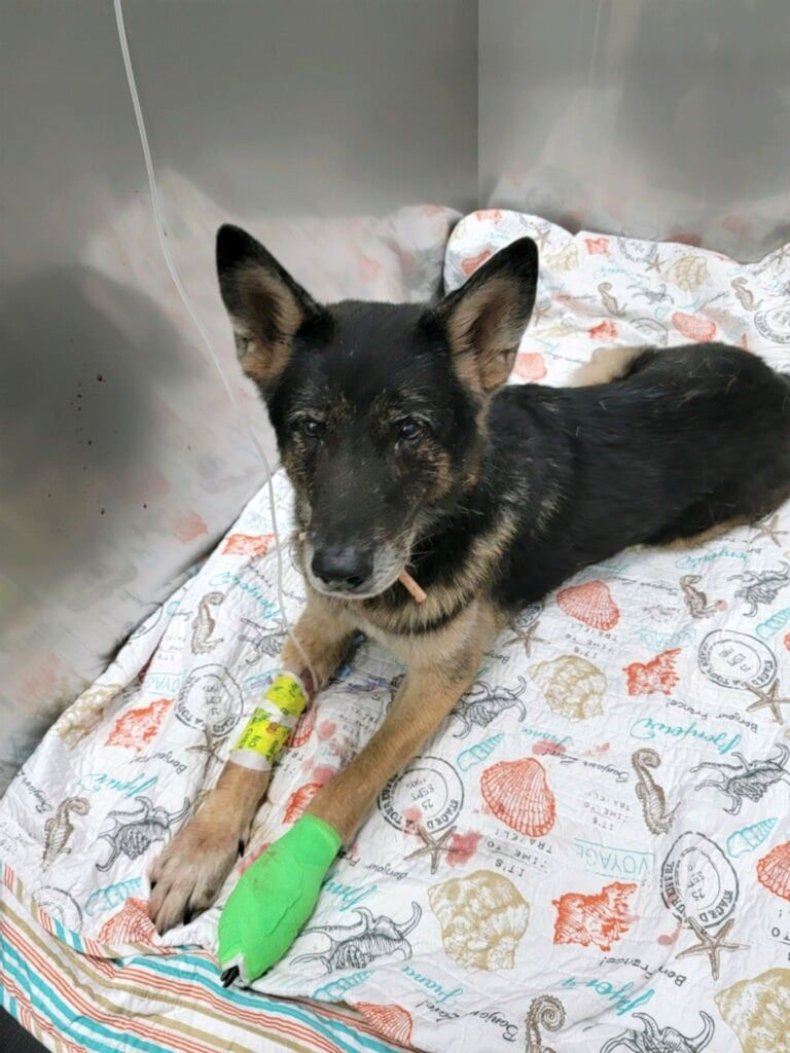 The sheriff's department posted images of the two dogs online, recovering from their wounds, along with a message to the public: "These guys are right back on their feet."
Chitwood praised the bravery of Ax and Endo, who "had to be pulled away from the suspect even after they were shot."
"If the deputies had gone into the woods, the first person to come in contact with Singleton, without a doubt, would have been shot," he said.
Endo was already a recipient of the Veterans Service Organizations Medal of Valor and Purple Heart. He was shot in the neck in the line of duty on Nov. 4, 2015, while police responded to a domestic violence call.
This story was provided to Newsweek by Zenger News.