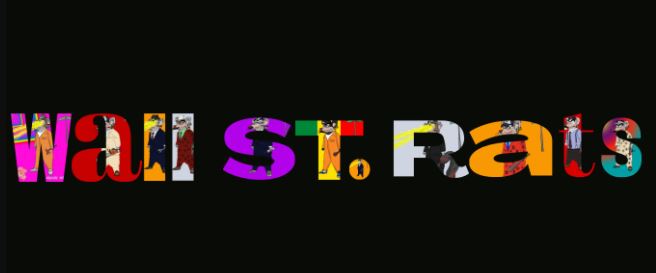 Florida, USA, 1 Oct 2021, ZEXPRWIRE, NFT's are perhaps the highest trending buzzword at this point in time. We have seen a new wave of projects take the NFT space by storm. However, there is one particular project that has been flying under the radar that really captures the sentiment of the cryptocurrency community, "Wall Street Rats." The team at Wall Street Rat's have been working tirelessly behind the scenes to launch their exciting and highly anticipated Wall Street Rat Pre-Sale launch on 10/19/21. The Wall Street Rat collection is capped at 10,000 NFT's on the Ethereum Blockchain. Each unique "Rat" captures the essence of the financial oligarchs that run our society. They bring to life and exude the corruption, greed, deviousness and egotism of the major financial players.Each rat is unique, along with it's outfit, conniving  personality traits, and weapons. These rats encapsulate the Wall Street Rat's team's view of the titans of Wall St. This view was no doubt shared by Satoshi Nakomoto, spawning the idea of Bitcoin, the first decentralised currency.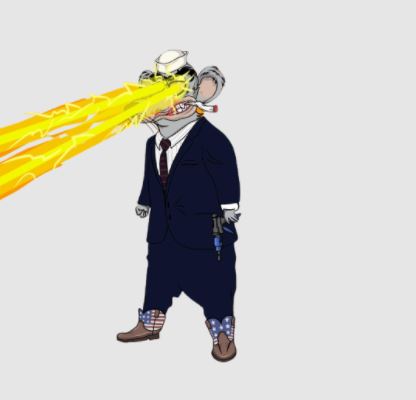 Unlike the miserly Wall Street moguls, the Wall Street Rats platform will be generous and liberal to it's NFT holders. First time NFT minters will receive 3% royalties on future sales, along with a 5% cut of revenue of merch store sales. Unlike their Wall St counterparts, the team at Wall Street Rats have outlined a detailed and ambitious roadmap that aims to provide continuous value  to it's NFT holders. Some of the highlights of this roadmap includes; a yearly cartoon movie production available exclusively to NFT holders, access to comic book storylines within the Wall Street Rat universe and pre-sale access to drug drops for Wall St Rat holders whereby morphed rats will unlock stripper girlfriends! On top of this there will even be 1 of 1 celebrity reincarnations through the rats as well as avatar creation of the rat's wives.  Perhaps one of the most impressive features of the Wall St Rats club is connecting NFT rat holders directly to artists, musicians and comedians. This gives holders the opportunity to buy individualized sketches, music and skits of their rats. What a way to stick it to the culture of middlemen and brokers that is synonymous with Wall St! All this value makes the purchase price of a Rat, 0.08 ETH seem like a bargain!
Wall Street Rat's is an exciting project that has huge potential. Imagine decades from now, holding an NFT that truly captures the sentiment of the early crypto adopoters views of the traditional financial institutions. These NFT's represent the revolutionary uprising of the people against these out-dated institutions. This is definitely an NFT to HODL! Aside from the economic value of these NFT's , each unique rat is super cool, capturing the essence of the shady characters on Wall St, disguised in their suit and tie, working on their next nefarious scheme and paying themselves whilst the rest of society suffers.
So where can I get my Wall St Rat?
https://www.wallstreetrats.club/optin1632774171513