Florida Governor Ron DeSantis ripped the "massive" spending in the deal to raise the federal debt ceiling that was reached by House Speaker Kevin McCarthy and President Joe Biden over the weekend.
Biden and McCarthy announced a tentative deal over the weekend to raise the $31.5 trillion debt limit for two years while also cutting federal spending, just days before the United States is set to default on its commitments—which experts say would have devastating impacts to the global economy.
The deal, presented as a compromise that neither side received everything they wished for, will extend the debt limit until January 2025, cap spending in the 2024 and 2025 budgets, repeal unused COVID-19 relief funds, cut Internal Revenue Service (IRS) funding and add work requirements for food aid programs, CNN reported.
However, Republicans are divided over the deal. McCarthy and his allies have argued Democrats received few concessions in the bill while highlighting cuts to federal spending. But conservative critics say the bill's spending cuts do not go far enough, with several right-wing members of the House of Representatives threatening to withhold their votes for the legislation.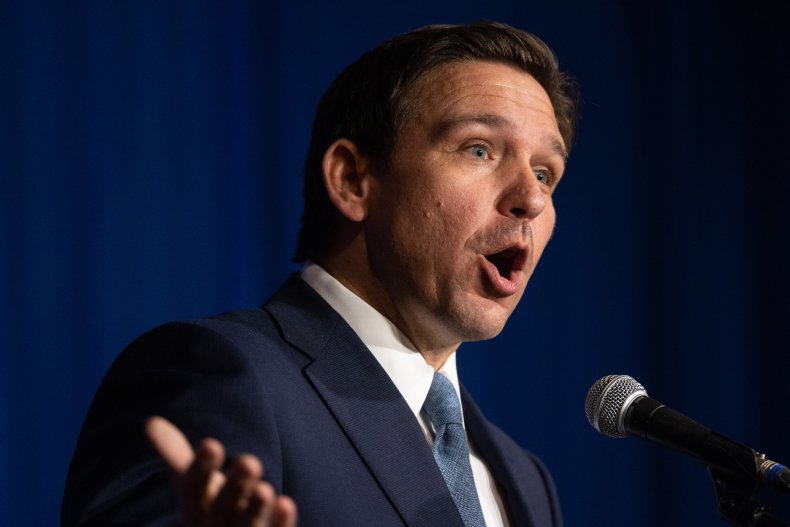 DeSantis, a Republican, weighed in on the debate about raising the debt ceiling during an appearance on Fox & Friends on Monday morning. His remarks come just days after he announced that he is running for president in the 2024 election.
"Prior to this deal, our country was careening toward bankruptcy. And after this deal, our country will still be careening toward bankruptcy. To say you can do $4 trillion of increases in the next year-and-a-half, that's a massive amount of spending," DeSantis said.
DeSantis added that the United States has found itself on a "trajectory" of more federal spending since the COVID-19 pandemic struck in March 2020, warning that he believes the bill will not be enough to fix the country's financial state.
"I think that that's just going to be totally inadequate to get us in a better spot," the Florida governor said.
Newsweek reached out to McCarthy's office for comment via email.
DeSantis, who rose to national prominence over his handling of the COVID-19 pandemic and embrace of right-wing culture war issues, is viewed as the Republican candidate with the greatest chance of beating former President Donald Trump in the GOP primary—though Trump's lead among his challengers has grown in recent weeks.
Most other Republican presidential candidates, including Trump himself, have remained quiet about the agreement. Vivek Ramaswamy, a businessman who is also running in the GOP primary, previously said during an appearance on Fox News that he would vote against the legislation if he was in Congress.