Fears are growing for a missing toddler after his mother was found slain in her apartment in St. Petersburg, Florida.
The body of Pashun Jeffery, 20, was discovered on Thursday— but there was no sign of her little boy, Taylen Mosley. The child, who turned 2 this month, is not with his father, police said. They have issued a state-wide Amber Alert over the child's disappearance and warned he "could be in danger."
St. Petersburg chief of police Anthony Holloway held a press conference on Thursday evening in a bid to raise public awareness about the search, which was covered by local news channel Fox 13.
"Our main concern is we need to find this 2-year-old," Holloway said. "That crime scene is very violent on the inside [of the apartment]. We want to find Taylen. That's our main goal right now… We just want to make sure the child is safe… The last time he was seen was yesterday [Wednesday] at five o'clock in the afternoon; he could be anywhere.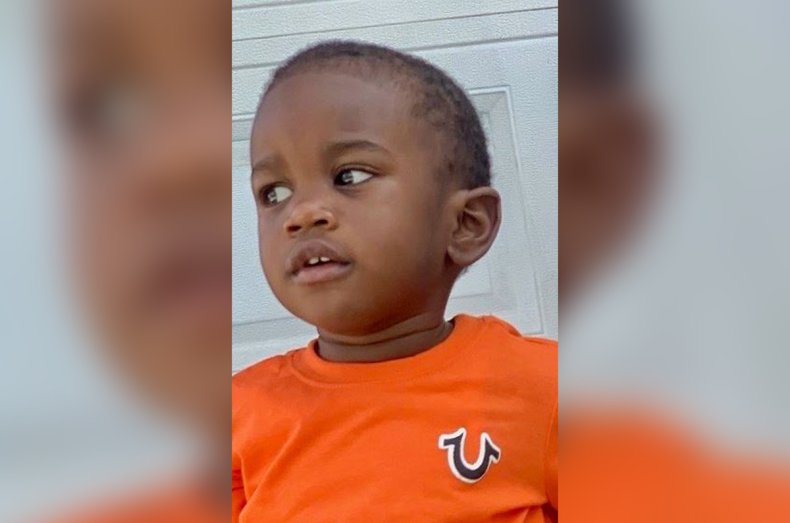 "If you have this child, please call us. Let us know that this child is safe, because that's our main concern right now. We're not looking to charge anyone. We just want to know where this child is right now to make sure that he's safe."
Sniffer dogs and drones have been deployed as investigators try to find the boy, he added.
Sharing a photo of the boy online, police warned he "could be in danger."
The toddler was last seen with his mother outside their Lincoln Shores apartment on 4th Street North. A neighbor has subsequently reported hearing "a commotion" inside the apartment on Wednesday night, but did not alert the authorities at that time, Holloway said.
Relatives became concerned after they didn't hear from Jeffery on Thursday and asked the apartment's manager to check on her and her son at about 2:30 p.m., which led to the discovery of her body. But there was no sign of her son.
No one else lived in the apartment, police believe. The chief said officers are certain the boy is not with his father. He confirmed Jeffery's death was being treated as a homicide.
St. Petersburg Police spokeswoman Yolanda Fernandez told Newsweek on Friday morning: "Detectives followed up leads overnight, but have not located the child. We have a fresh team now canvassing the apartment complex. We requested the Fire Department dive team to search the nearby ponds.
"The father of the toddler is a person of interest, but does not have the child. This is an active investigation and we will release additional updates as they become available."
Police are not sure if the toddler was home during his mother's murder, and appealed for neighbors and local residents who may have security cameras to share their footage with police. They also appealed for anyone with information about the little boy to come forward.
Taylen is described as a Black male, who stands at just 2 feet tall and weighs around 30 pounds. He has brown hair and brown eyes.
Anyone with information about Taylen Mosley's whereabouts, or Pashun Jeffery's murder, should call 911 or St. Petersburg Police Department at 727-893-7780.
Overhead camera footage showed a nearby parking lot had been sealed off with crime scene tape, with Jeffery's parked blue vehicle being investigated by officers. A dumpster was also taken away to be searched for clues or evidence.
Neighbors told Fox 13 they had been left shocked by the incident. One resident, who was not identified by the channel, described the scale of the investigation saying: "Police officer after police officer. Then I saw two detectives come in. Then I saw two more detectives come in. Then, a lot of the maintenance workers were just zooming over here real quick."
According to the National Missing and Unidentified Persons System (NamUs), some 600,000 people go missing in the U.S. every year.
Sadly, many of those are children. One was the tragic case of Athena Brownfield, another is missing boy Michael Vaughan, who is feared dead. But other cases have ended happily, such as that of six missing siblings who were found safe in Tennessee in March, 2022.