Sign Up For Our
Daily Newsletters

Front Page Podcast
Question of the Day
Now that the CDC mask mandate has been overturned, how often will you wear a mask on public transit?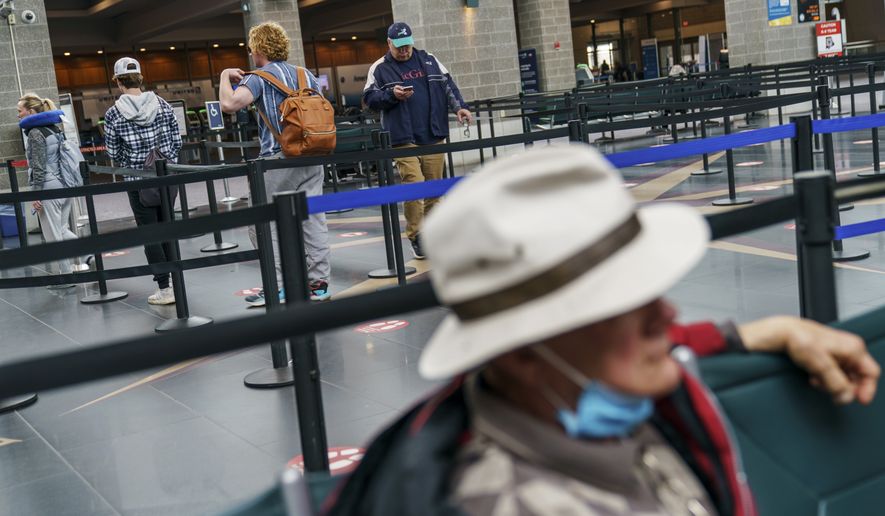 –
The Washington Times
–
Tuesday, April 19, 2022
The Department of Justice announced Tuesday evening that it is ready to file an appeal of the decision out of Florida.
DOJ attorneys said they are waiting for the Centers for Disease Control and Prevention to take a second look at its decision to extend the federal mandate through May 3 and affirm they feel it "remains necessary for public health."
The statement is a strong sign that the Biden administration will fight the court ruling that nixed the mandate late Monday.
"The department continues to believe the order requiring masking in the transportation corridor is a valid exercise of the authority Congress has given CDC to protect the public health," DOJ spokesman Anthony Coley said. "That is an important authority the department will continue to work to preserve."
Click to Read More and View Comments

Click to Hide