A private school in Miami is requiring students who get vaccinated against COVID-19 to stay home for 30 days after each dose—months after the school said it would not employ anyone who is vaccinated.
Parents whose children attend Centner Academy received a letter from the school urging them to hold off until summer if they plan to have their children get vaccinated against the virus, WSVN reported.
The letter said that if parents still get their children vaccinated, there will be a mandatory quarantine period.
"Because of the potential impact on other students and our school community, vaccinated students will need to stay at home for 30 days post-vaccination for each dose and booster they receive and may return to school after 30 days as long as the student is healthy and symptom-free," the letter said, according to WSVN.
The apparent reason for the move is because "there will be time for the potential transmission or shedding onto others to decrease."
However, vaccine shedding can only occur when a vaccination contains a weakened version of a live virus. None of the COVID-19 vaccines approved by the Food and Drug Administration do so—meaning no one who received the COVID-19 vaccine will shed the virus, according to the U.S. Centers for Disease Control and Prevention.
Dr. Aileen Marty, an infectious disease expert at Florida International University, told WSVN that the policy is "fiction."
"What happens 30 days after they get vaccinated? What kind of nonsense is this?" Marty said. "Where did they get that? There's nothing in the recommendations to that…. They made that up. That's science fiction, not even science fiction because it's pure fiction."
She added, "I find it terrible that there's all this misleading information coming out of an institution that allegedly is an education institution."
The school defended the policy in a statement to Newsweek, writing, "Centner Academy's policy was enacted as a prudent precautionary measure after much thoughtful deliberation."
The statement continued, "Our top priorities have always been our students' well-being and their sense of safety within our educational environment. We will continue to act in accordance with these priorities. The email that we sent to families was grounded in these priorities."
Centner Academy previously made headlines in the spring after its co-founder, Leila Centner, said the school would not employ anyone who receives the COVID-19 vaccine, and that those who did will be separated from students.
In the letter sent in April, Centner included unfounded claims that unvaccinated women have experienced miscarriages and other reproductive issues from standing near vaccinated people.
However, those claims have no scientific backing. Dr. Taraneh Shirazian, an NYU Langone gynecologist, told the Associated Press, "That's a very horrible misconception because it opens up this crazy thinking that you can stand next to people and get what they have, which we know historically has in public health really created a lot of damage."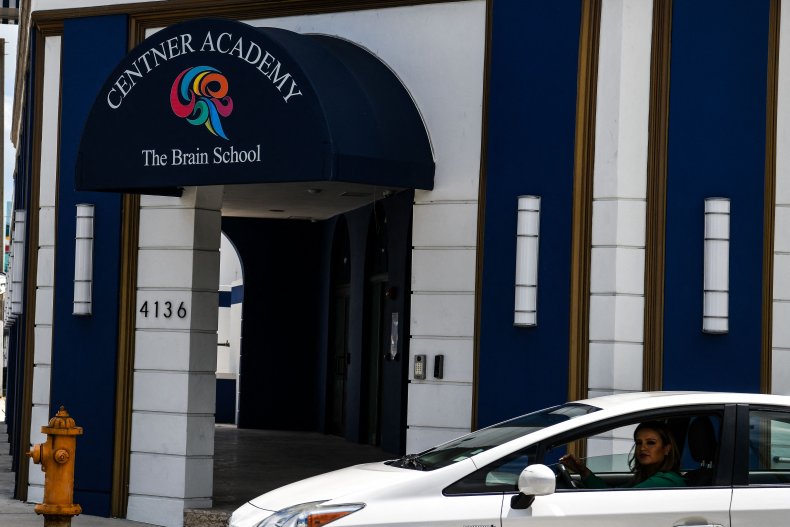 Updated 10/18/21, 9:35 a.m. ET: This story was updated with a comment from the Centner Academy.