Five men wielding rifles and pistols reportedly shot a man standing near a food truck in Jacksonville, Florida, on Saturday in an incident where the suspects sprayed at least 40 rounds of gunfire near where people were congregating.
Sgt. Steve Rudlaff of the Jacksonville's Sheriff's Office told News4Jax that officers responded to a parking lot off Edgewood Avenue West at 2:40 p.m. Saturday to find a man shot multiple times.
Witnesses said five suspects approached the victim and opened fire in what police described as a targeted shooting. Rudlaff said there was no altercation prior to the gunfire.
The victim, a man who appeared to be in his 20s or 30s, died from his injuries after being taken by paramedics to a hospital, police said. He has not been identified and investigators do not yet know a motive for the attack.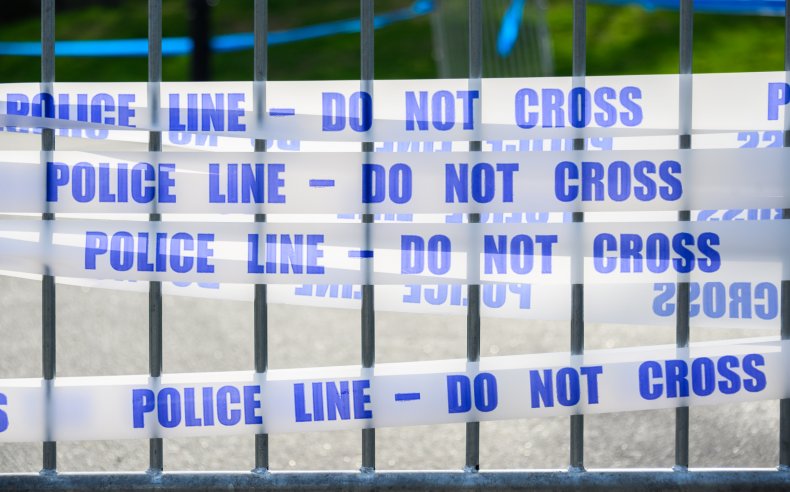 Vehicles in the vicinity were struck by bullets, but Rudlaff said nobody else was injured in the shooting, which frightened area residents.
Makiyah Lawrence and her mother, Lenora Miller, were concerned when they heard the shots.
"It was a pause, and then it just kept going off again," Lawrence told News4Jax. "I was scared because I never really heard gunshots. I thought I was in a quiet area. Nothing really happens down here."
"I'm thankful that no one else was hurt as many rounds as they said that went off, you know," Miller said. "Thank God nobody else got hurt, but even one person got hurt from crazy violence is unnecessary. It's heartbreaking."
Miller, a mother herself, noted the tragic timing of the violence, which occurred the day before Mother's Day.
"It was somebody's son," Miller said of the victim. "They were expecting to maybe have Mother's Day with him. This is heartbreaking."
A resident only identified only as Tony by News4Jax said he lives a few feet from the parking lot where the shooting occurred and was home when it happened.
"Pretty soon, it ain't going to be nothing but us old people here, because all the young people will be dead," Tony said.
He described the neighborhood as fairly quiet but said the shooting hit too close to home.
"My momma lives right here, and she catches the bus going to the store down there and anything can happen," Tony said. "It's just craziness now."
According to Rudlaff, the suspects entered the area of the food truck on foot and then ran away after the shooting. A police K9 began following the suspects' scents but lost the trail up the road where investigators believe a getaway car may have been waiting.
Police searched the area to speak with anyone who may have information and for surveillance video of the attack. They are looking for anyone with knowledge that could be used to help identify the suspects.
Police did not recover any weapons from the scene, he said.
"We're glad that there are no other victims, but obviously it's important for people who have any information to contact the sheriff's office," Rudlaff said.
Newsweek reached out to the Jacksonville Sheriff's Office for comment.