Joe Harding, Republican Florida state representative and author of Florida's controversial "Don't Say Gay" bill, is resigning from office a day after he was indicted on charges of defrauding a federal COVID-19 relief program for small businesses.
According to a press release from the Department of Justice (DOJ) Wednesday, Harding faces a six-count indictment on wire fraud charges in obtaining or attempting to acquire more than $150,000 in pandemic-related loans from the Small Business Administration from December 2020 to March 2021. A trial is scheduled for January 11.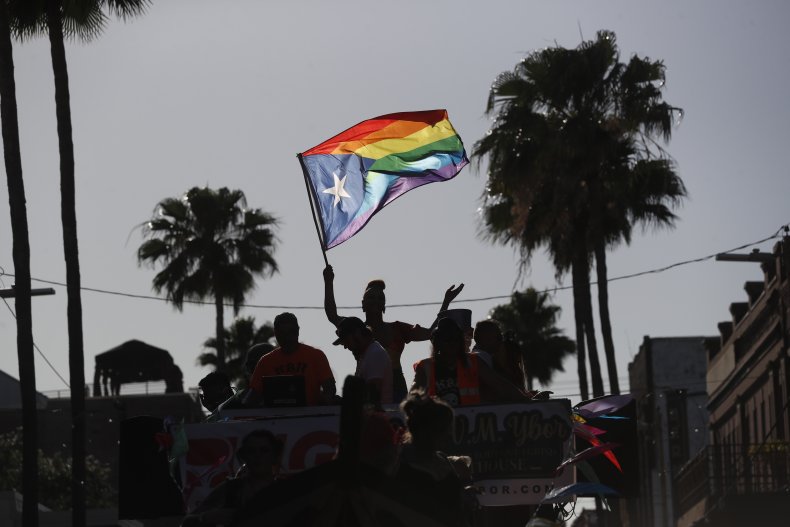 On Thursday, Harding released a statement on his Facebook account announcing that he was resigning from his position, "effective immediately."
"I believe in Floridians and want what is best for them, and I believe their leaders need not be encumbered by distractions that are mine alone," the indicted lawmaker wrote.
In a separate post shortly afterward, Harding said that he had pleaded "not guilty" to the federal charges and that he wanted "the public and my constituents to know that I fully repaid the loan and cooperated with investigators as requested."
The Republican first took office in 2020 and was reelected last month's midterm elections.
According to a report from Florida State Capitol reporter Forrest Saunders, Florida House Speaker Paul Renner said in a statement that he had accepted Harding's resignation on Thursday. Renner, a fellow Republican, had temporarily removed Harding from his committee assignments Wednesday "to allow him time to focus" on the indictment, Saunders shared on his Twitter account.
Under state law, Florida Governor Ron DeSantis will have to decide alongside the secretary of state on when to hold a special election to fill Harding's vacancy.
Harding made national headlines this year after introducing the Parental Rights in Education bill in Florida's legislature, better known as the "Don't Say Gay" bill. It was signed into law by DeSantisin March and restricts students in kindergarten to third grade from having "classroom discussions about sexual orientation or gender identity."
Critics of Harding's bill celebrated his resignation on social media Thursday, including Florida Democratic House Representative Anna Eskamani, who retweeted a post about Harding's resignation with the comment, "BYEEEE."
Nadine Smith, LGBTQ activist and executive director of the civil rights organization Equality Florida, also responded to Harding's resignation, writing that the lawmaker had caused "so much harm to students, parents and teachers because of his raw political ambitions."
"He will have his day in court but his legacy is already a despicable one," Smith added.
Activist Jack Petocz, strategist for the advocacy group Gen-Z for Change, tweeted on Wednesday that he had "three words" for Harding in the wake of his indictment: "Karma's a b****."
According to the DOJ's release, Harding could face a maximum prison sentence of 20 years.
Newsweek has reached out to Florida's Republican Party for comment.
Update 12/8/22, 7:19 p.m. ET: This story has been updated with additional information and background.