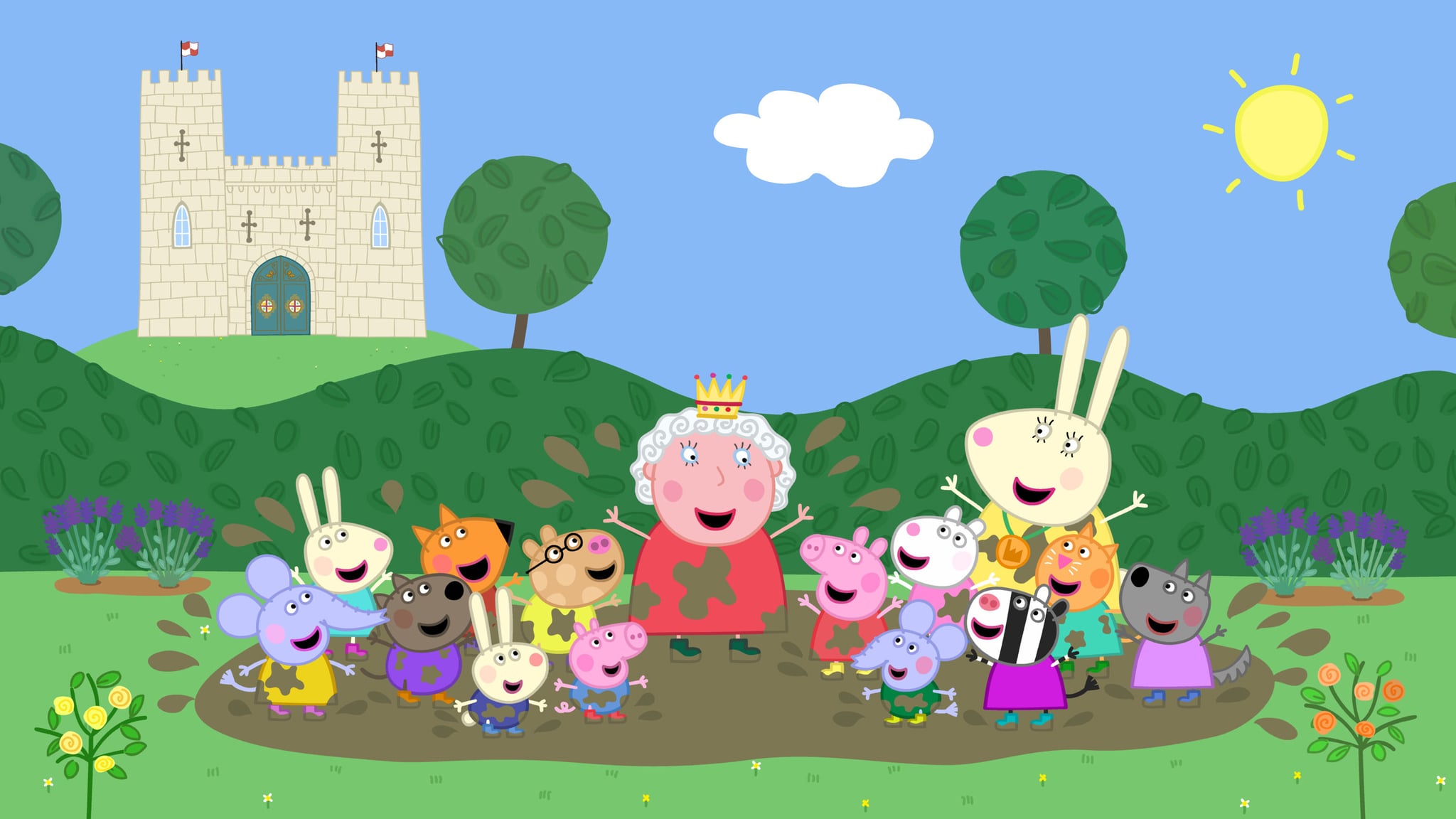 Image Source: Everett Collection
You may want to schedule a stop in between Walt Disney World and Legoland during your next family vacation because a Peppa Pig theme park is being constructed in Florida and Mickey Mouse might have a new BFF. Inspired by the children's TV show, the upcoming amusement park, which will be located roughly one hour from Disney World, will include "interactive rides and attractions, themed play areas complete with 'muddy puddles,' water play, and fun live shows." The park will also be registered as a Certified Autism Center, making the area more accessible for people with autism.
Read on for more details about the park and what you need to know before packing your suitcases.
What will kids be able to do at the Peppa Pig theme park?
The new Peppa Pig theme park, located next to Legoland in Florida, is being constructed with children ages two to 12 in mind, with rides like Peppa Pig's Balloon Ride, Daddy Pig's Roller Coaster, and Grampy Rabbit's Dinosaur Adventure geared towards younger kids. Attractions include a Fun Fair where kids can meet Peppa and her friends and family, an indoor cinema, a maze, an outdoor playground, a flourishing greenhouse, a tricycle path, a nature trail, tea parties in Peppa's treehouse, and more.
What is a Certified Autism Center?
In an announcement made at the IAAPA Expo 2021 this month, park representatives revealed that they're currently working with the International Board of Credentialing and Continuing Education Standards (IBCCES) to have the park — as well as Legoland Florida and its three on-site hotels — registered as a Certified Autism Center, according to Disney Dining. The IBCCES website describes Certified Autism Centers as places that have a "highly-trained staff and are fully equipped to serve the fastest growing population of developmental disorders."
To meet the certification requirements, the park must be "dedicated to serving individuals with autism," comply with HIPAA and ADA requirements, maintain compliance with National Healthcare/Education Accreditation standards, have at least 80-percent of staff trained and certified in the field of autism, and be committed to ongoing training in autism.
How Do I Book Tickets for the Peppa Pig theme park?
To get tickets to the park, families can visit the Peppa Pig theme park website, where one-day tickets start at $31, two-day tickets start at $135, and three-day tickets start at $160. Annual passes and vacation packages are also available, with two-day hotel and resort package tickets going for $94. But if you just happen to be near the park and want to swing by, reservations aren't necessary and tickets can be purchased the day of. For more info on how to book tickets and what rides and attractions to expect, check out the park website.
When will the Peppa Pig theme park open?
According to the park's website, the Peppa Pig theme park is set to open on Feb. 24, 2022.