Andrew Warren, former state attorney for Hillsborough County in Florida, criticized Governor Ron DeSantis on Sunday for suspending him over claims that he is not upholding the rule of law while working as a local prosecutor.
The governor announced Warren's suspension on Thursday during a press conference, and said that Warren "has put himself publicly above the law," adding that Warren signed letters stating that he refuses to enforce "any prohibition on sex-change operations for minors" or laws related to abortion. Some law enforcement members at the conference also accused him of not being strict enough in prosecuting criminals.
While appearing on MSNBC's The Katie Phang Show, Warren talked about DeSantis' decision to suspend him from his job.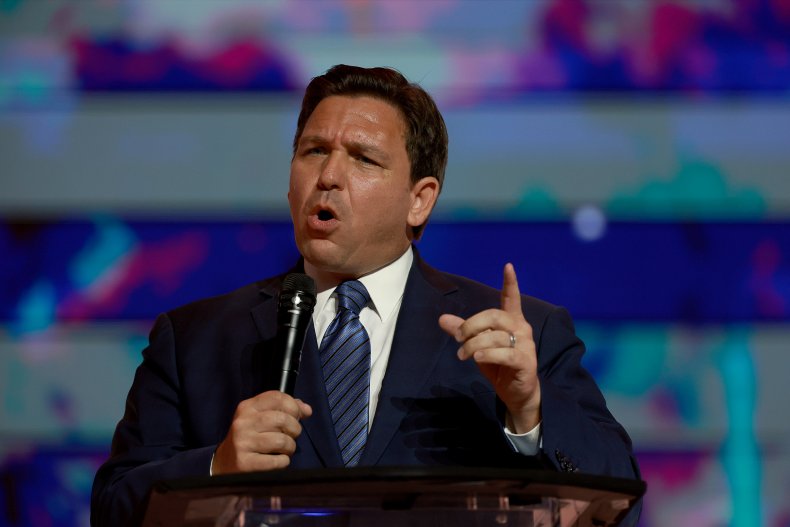 "Let's be clear, this isn't about anything that I've done. This is about what I said," he said, and added that he is being targeted for expressing his stance on legislation related to abortion and gender-affirming health care.
"I'm being punished not only for cases that haven't come before me, but for cases on laws that don't even exist or aren't even valid in the state of Florida," Warren said. "This is Orwellian thought police where I'm being punished for not enforcing laws that aren't even on the books yet."
Warren, who was first elected to the position in 2016, told host Katie Phang that the statements he signed were "value statements" where he expressed his opposition to legislation that "was being considered and passed that was violating people's constitutional rights."
Meanwhile, DeSantis appointed Hillsborough County Judge Susan Lopez as Warren's replacement on Thursday.
Florida currently hasn't enacted laws that restrict medical care for transgender children, however DeSantis said that states with such legislation are "really disfiguring these young kids."
In April, DeSantis signed a bill that prohibits abortion after 15 weeks. The new law does not make exceptions for cases of rape, incest or human trafficking. In June, the U.S. Supreme Court overturned the historic landmark 1973 decision Roe v. Wade, which gave women the federal right to an abortion. This repeal allows states with laws similar to Florida's to go into effect.
Warren called DeSantis' decision an "illegal overreach" in an effort to "further his own political ambition" on Twitter on Thursday. In a separate tweet on Sunday, he accused the governor of abusing his power.
On Friday, DeSantis wrote on Twitter that he believes that "State Attorneys have a duty to enforce the law, not ignore laws they don't like. Placing one's personal conception of 'social justice' above the rule of law is a dereliction of duty."
During his interview on Sunday, Warren said that he was escorted by a deputy out of his office following the governor's decision. "It's something you would see happen in Russia or China or North Korea where the king sends in his police" to remove an official from office without "due process" or "basis," he said.
Newsweek reached out to DeSantis' media office for comment.