Florida physicians are speaking out against Governor Ron DeSantis signing a 15-week abortion ban into law Thursday, warning that the legislation could potentially harm patients' health.
DeSantis signed a law that would ban abortions after 15 weeks of pregnancy, replacing one that allowed abortions until 24 weeks. The new 15-week ban does not make any exceptions for cases of incest, rape or human trafficking. It does allow pregnancy termination if the procedure would save the pregnant person's life.
"House Bill 5 protects babies in the womb who have beating hearts, who can move, who can taste, who can see, and who can feel pain," DeSantis said in a statement Wednesday. "Life is a sacred gift worthy of our protection, and I am proud to sign this great piece of legislation which represents the most significant protections for life in the state's modern history."
Dr. Robyn Schickler, an OB-GYN and abortion provider in Tampa, Florida, called the abortion ban "extreme."
She said there is no reason to ban abortions at all, specifying that there is no rationale to push a 15-week ban instead of the current 24-week ban.
"There's no real medical or scientific reason for it; that is really arbitrary," Schickler told Newsweek. "Twenty-four weeks specifically has to do with fetal viability (the point at which a fetus can survive outside the womb). At the 15-week point, there's no scientific reason."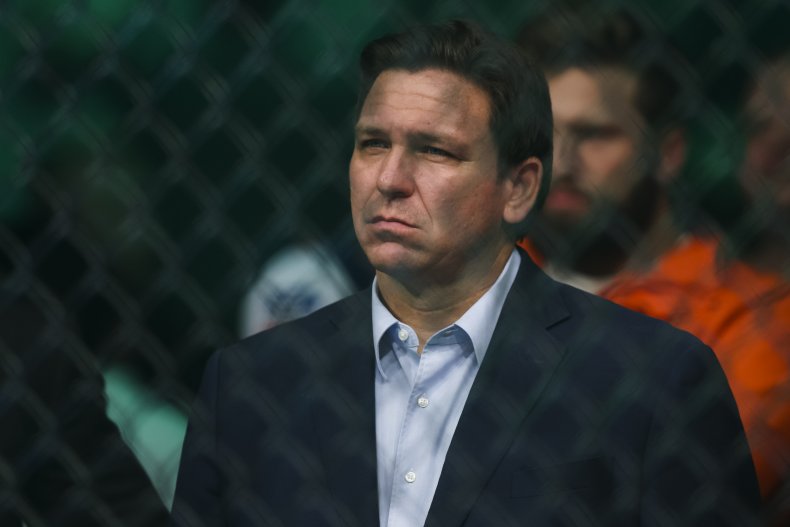 Florida abortion providers affiliated with the Committee to Protect Health Care, a national advocacy group that fights for "quality, affordable health care that protects patients," are calling the law "reckless" and "inappropriate."
"Protecting and expanding abortion access is critical to promoting healthy lives and families, and that's why, as physicians, we're dismayed that Florida's politicians are recklessly and inappropriately meddling in medicine," Schickler said.
"Decisions around abortion should be made between people who can get pregnant and their doctors, not politicians with zero experience in health care," she continued.
Dr. Kelly Thibert, a family medicine physician and abortion provider in Bradenton, Florida, says patients should be able to make their own decisions about their health using guidance from their physicians "without interference from politicians."
"There is no medical reason to ban abortions after 15 weeks; there are only potential harms," Thibert said. "Physicians know that forcing a person to carry a pregnancy to term can cause physical or mental health issues, or force them to remain with a violent partner."
Newsweek reached out to the office of DeSantis for comment.