Ten major hospitals under the Central Florida Division of AdventHealth are turning to rented coolers to house patients who have passed away from COVID-19.
On Thursday, AdventHealth, a healthcare system in Central Florida, announced that they have reached capacity at their hospital morgues due to an increase of patients with COVID-19. In an email to local news station WFTV-9, AdventHealth stated that a number of counties in the area are operating under the same premise, for the time being.
"We have begun utilizing rented, refrigerated coolers at 10 of our campuses throughout Orange, Osceola, Polk, Seminole, & Volusia counties," the email said. "These coolers are quickly becoming filled also."
The backup is allegedly due to a delay in access to local funeral homes, "which is causing us to hold decedents for a longer period of time."
AdventHealth officials have contacted regional hospital coalitions for assistance along with the Florida Hospital Association. Officials have also reached out to Governor Ron DeSantis regarding a disaster declaration so hospitals can utilize more resources, but no word has come back as of yet.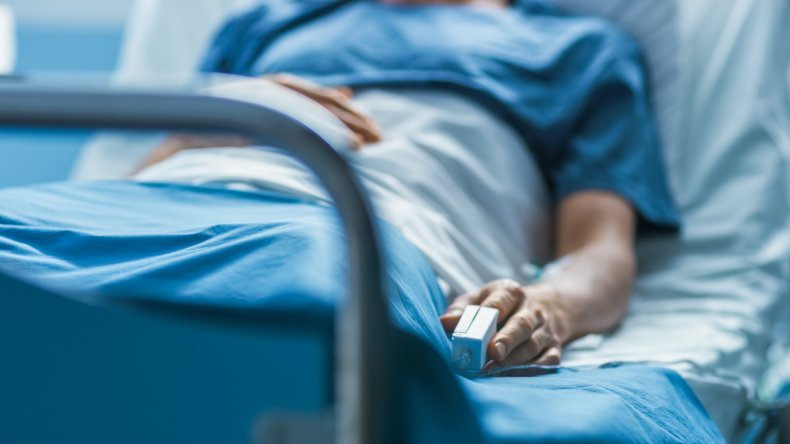 "We have a robust emergency management program, which has allowed us to continue to care for our community during this surge with thorough planning and precautionary measures," AdventHealth said in a statement. "With the spike of seriously ill patients in our hospitals, it's prudent that we prepare for an increase in deaths and are putting resources in place to provide additional capacity if needed."
Florida residents took to Twitter to voice their frustrations regarding this mounting issue while placing blame on DeSantis, who is currently fighting in court to ban mask mandates across school districts and other areas in Florida.
"The morgue in Daytona accommodates around 3 or 4 bodies at a time. This is a nightmare," one Twitter user said.
Another person tweeted, "You would think that @GovRonDeSantis would have learned from other states experiences and been way more prepared. This is literally NY at the beginning of the pandemic."
On Wednesday, The Department of Health and Human Services (HHS) named Florida as one of the states with an intensive care unit (ICU) capacity of hospitals at over 90 percent. Florida currently sits at 94 percent capacity.
"We are not shutting down," DeSantis said in early August as cases surged across the state. "We are going to have schools open. We are protecting every Floridian's job in this state. We are protecting people's small businesses."
"These interventions have failed time and time again throughout this pandemic, not just in the United States but abroad," the governor added.
Newsweek has reached out to AdventHealth for further comment but did not hear back in time for publication.